Dear Clients and Friends,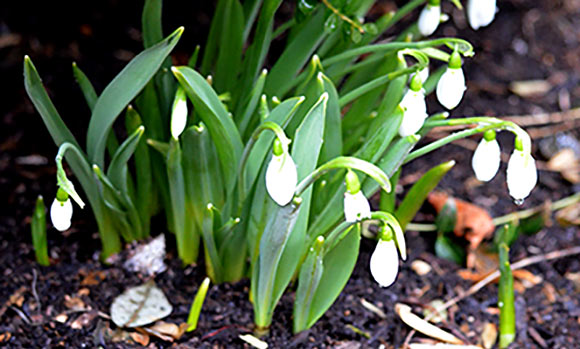 As the snow melts, and Snowdrops, Crocus and Hellebores begin to emerge, it's time to begin our Spring garden preparations. It will be here before we know it!
***BOOK your Spring clean-ups and landscape work with me ASAP, particularly Spring maintenance--after the second brutal Winter in a row, there is much to do, and my calendar is filling up quickly.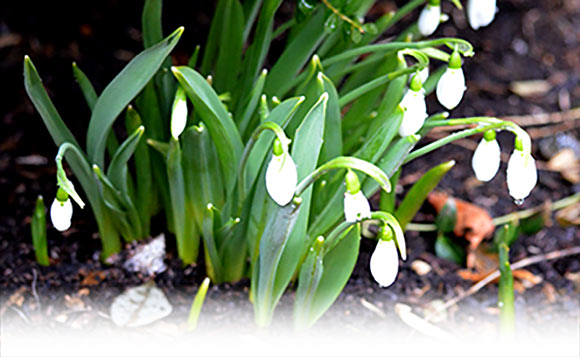 What to do now, in your garden:
Cut back distressed leaves around your emerging Hellebores (Lenten Roses--Helleborus), Liriope, and perennials that died down over the Winter. Be careful not to cut back emerging foliage or flowers, as you cut.
Some emerging, Spring-flowering bulbs may have gotten nipped by freezes--they'll be fine; don't do a thing to them.
Winter damage--after the second severe Winter in a row, many of our evergreen shrubs look brown and beaten, though a little less so than the Winter of 2014, to my eyes. While the freezes were prolonged, I don't think we had as many wild temperature swings as we did in the Winter of 2014. We may see things like Camellias, Hydrangeas, and Azaleas flower less than usual, due to damage to the flower buds. Burned leaves, on most plants, will drop off, in time, as new growth begins to emerge. For this reason, do not cut back burned branches/stems, unless you are sure they are dead. I wait until new growth emerges, usually by May (but sometimes as late as June), before making decisions on where and how to prune these shrubs/trees. Almost everything in my yard came back after the Winter of 2014, with the exception of a few Windmill Palms and Gardenias. My Gardenias and Nandinas are severely burned, once again; the Nandinas will be fine (they are tough as nails), and I am going to wait and see on the Gardenias. Most of my Gardenias leafed out by June, last year, and many had to be cut back to the ground, after which they revived. I had no flowers on my Spring-flowering Camellias, and many Hydrangeas, last year; hoping for the best, this year.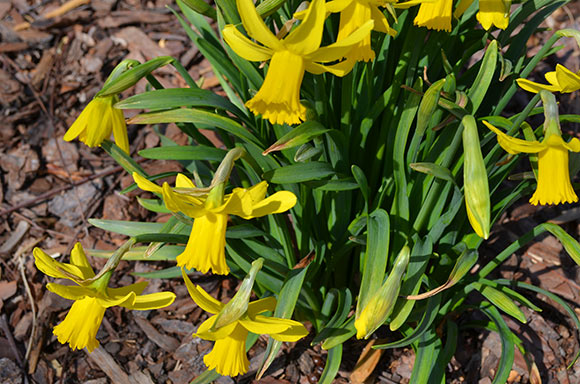 Clean up all beds of fallen sticks and Winter debris.
Re-edge and mulch beds for the season, as desired, before perennials emerge too much. You can use leaf mulch, shredded hardwood, pine bark, and pine straw mulches, among others. Top-dress beds still showing mulch no more than an inch or two; beds with exposed soil no more than two or three inches. Hillsides respond better to shredded hardwood or pine straw mulches—these tend to help prevent erosion better than some of the others.
Pruning: Spring-flowering shrubs/trees, i.e. Forsythia, Camellia japonica, Azaleas (pretty much anything blooming before Summer)--wait until after blooming or you will cut off the buds that have formed already.
Summer-flowering shrubs/trees, i.e. Roses, Abelia, Butterflybush, Vitex, Crapemyrtles--you can cut any of these back to the size you desire now. And, for goodness sake, DO NOT murder your Crapemyrtles! They DO NOT need to be cut back severely in order to bloom! And don't let any tree companies top your trees, either!
Begin to prepare water features for the season by cleaning and checking pumps, etc., as the weather warms.
Plantings--as soon as the ground dries a bit and weather allows, all trees and shrubs can be planted.
Perennials respond a bit better if you wait until the ground warms and dries, just a bit (so they don't rot before they have a chance to root, plus many are not ready at the nurseries). After another hard Winter, many trees and shrubs might be ready a little later than usual. Also, please keep in mind that, due to the robust economy and demand, some plant varieties and larger sizes may not be available as readily as during the recession. We may see some price increases, as well, due to supply and demand.
Hardy annuals and vegetables: i.e. Pansies, Snapdragons, Broccoli, greens, etc., can go in anytime, as soon as the snow melts and ground dries a bit and can be worked. Tender annuals and tropical, i.e. Geraniums, Tomatoes, Okra, houseplants: Wait until late April/early May, at least, until the ground warms sufficiently. Here in the DC area, April 25th is the last frost date, on average, in downtown DC and South and East of the city; last frost is often May 10th and later as we go North and West of the city. I use May 1st as a good average for our area, though it is better to be safe than sorry, and planting too early will not get you anywhere--plants that like warm ground will sulk, and even rot, if planted too early. Often, I don't get my tender annuals into the ground until early June, and they grow like gangbusters in the warm ground and with the long days, catching up to those planted earlier. To help you determine your last frost date, you can click on this link http://davesgarden.com/guides/freeze-frost-dates/ and enter your zip code.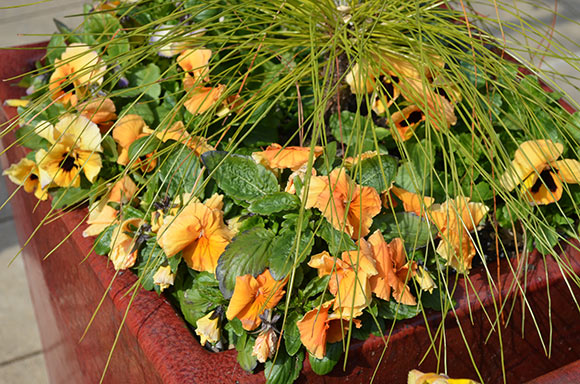 Not garden-related, but important: check the batteries in your smoke alarms and check to make sure your dryer vent(s) do not need cleaning.
Please let me know, ASAP, if you need my help with any of your gardening needs this year, including  landscape design/installation/maintenance; patios/walks/walls; stone work; pots and container gardens; fencing; lighting; garden furniture and ornament; water features; irrigation, etc. etc.--most everything for your garden.
My Spring Newsletter will come around to your e-mail box soon, with more garden information and details on all our Winter 2015 adventures. We visited some new-to-us areas this year, saw some glorious gardens, and learned many new things--always as treat.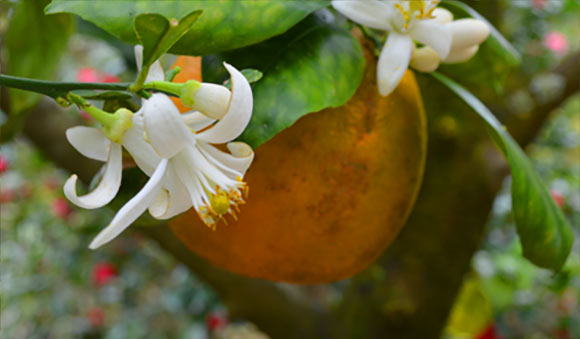 As I wait for the Forsythia and the Cherry blossoms to bloom, I look forward to hearing from you as we anxiously anticipate our glorious DC Spring!
All the best,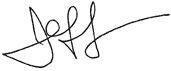 P.S. You can forward this to a friend by clicking the blue forward E-mail link below at left.